UNFOLD Student Life is a pocket-sized publication providing the students of Liverpool a one-stop shop for all the best offers, discounts and 'things to do' in the City.
Unfold Student Life was part of the Unfold Media Group, owned by myself.
Our objective was to launch UNFOLD Student Life through experiential and social media and as a part of our overall strategy to place UNFOLD Student Life at the forefront of new and returning Merseyside students' mind, we took over the Liverpool's best venues for a full week of exciting parties and events in conjunction with a host of local celebrities and popular brands.
Through pre & post event social media, we encouraged students to join us to sample Liverpool's legendary nightlife in a host of free events throughout Freshers Week. Guests were able to participate in games, giveaways and competitions whilst making new friends in a new City in which they would spend the next 3 years.
We ensured a safe and fun environment to liaise with other students and the UNFOLD Student Life Reps and Brand Managers to familiarize themselves with the brand and directed to branded social media channels to share their experiences and photos online.
Within just 1 week, we executed 5 custom-themed freshers events, including: a 'Meet 'n' Greet', 'UNFOLD Freshers Fayre' (exhibiting 36 local businesses), 'Shipwrecked' Boat Party, 'Frat Party' and 'UNFOLD Does Marbella'.
We specifically targeted DJs who play popular student nights, invited local celebrities who had appeared on TV shows (e.g. Big Brother), hired additional attractions and secured partnerships with complimentary organizations such as a local radio station, stores and travel providers to gain further PR activity and offer exclusive giveaways and competition prizes.
brand awareness through PR
Brand Ambassadors recruited
increase in advertising enquiries
students engaged face-to-face
"Having worked with Jon and the Unfold team in the last academic year I found them to be very knowledgeable about the service I required and went about their work in a very professional and efficient way and I look forward to working with them again in the near future.

Leo Jackson

Founder of Wok & Go (Advertiser)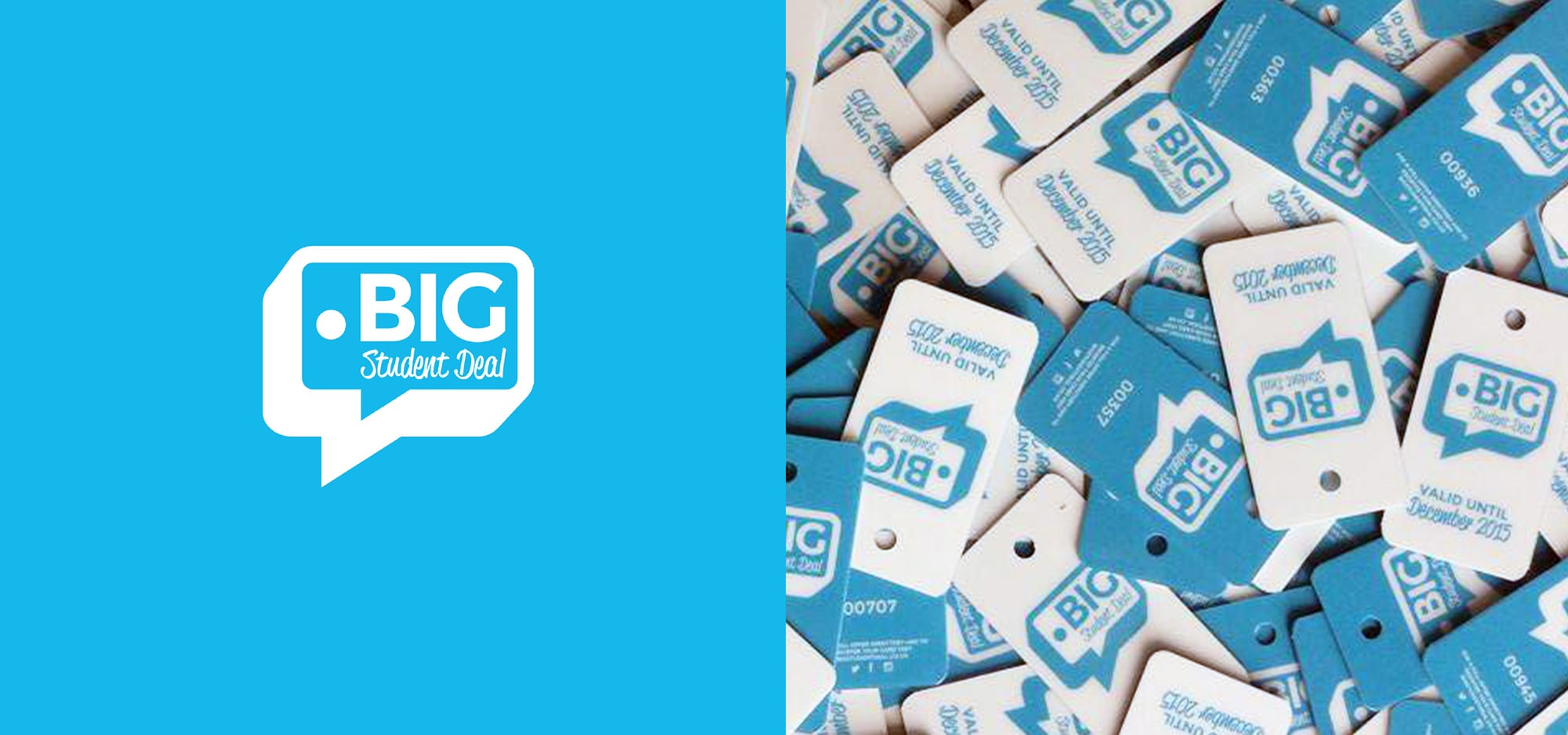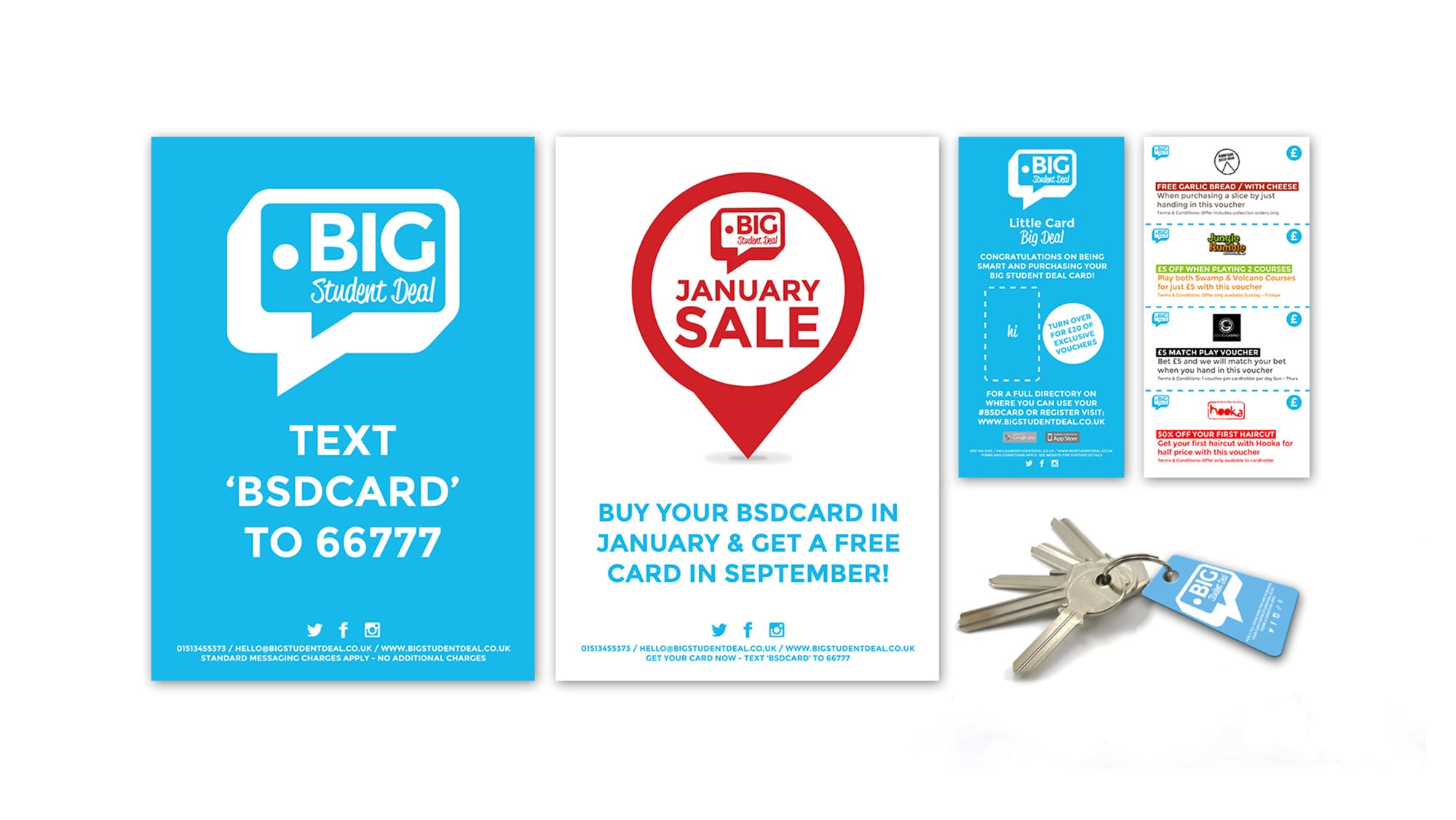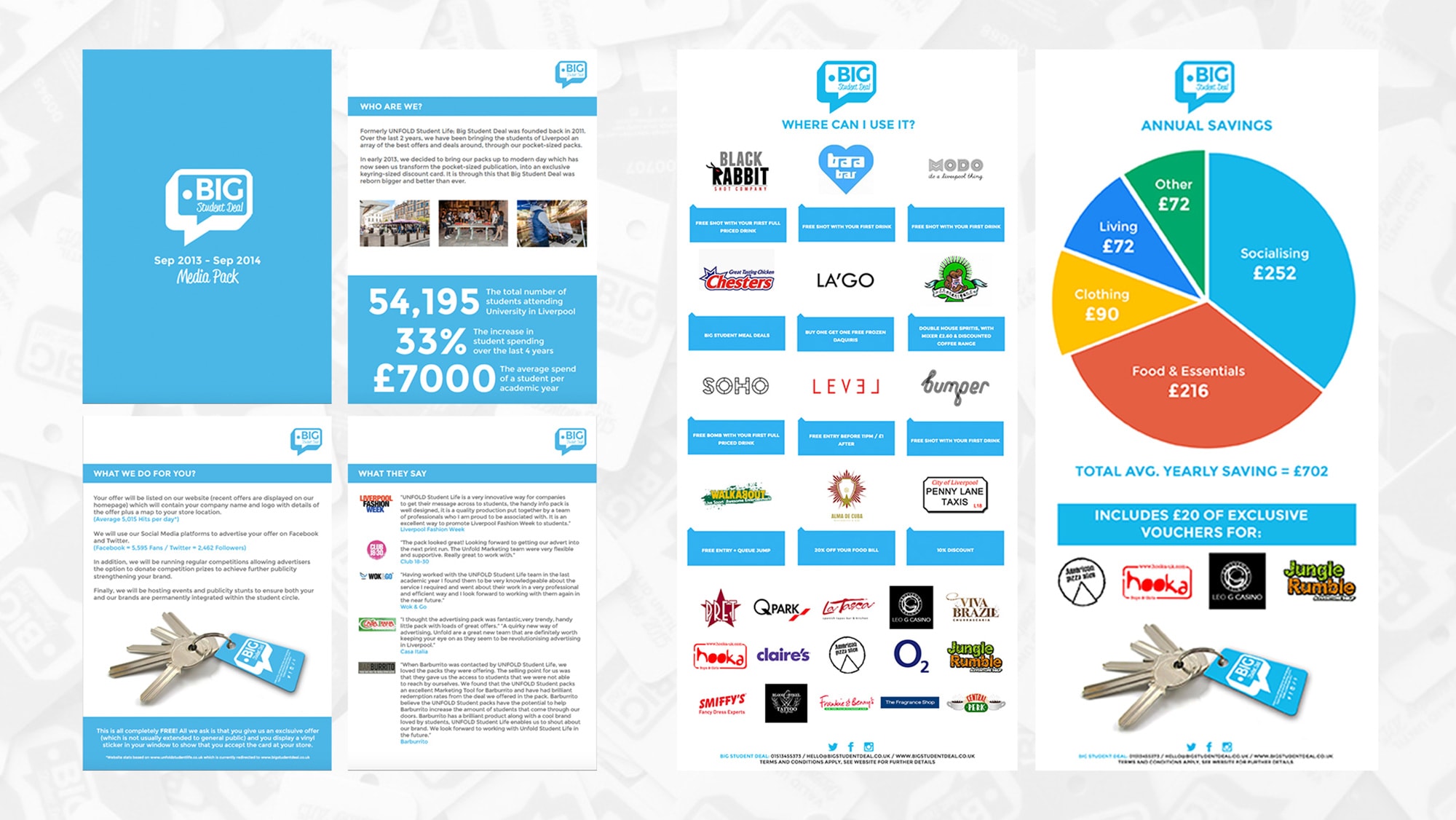 …'Unfold Student Life' becomes 'Big Student Deal'
In order to streamline efficiencies, reduce vast overheads and retain interest from the student population, we made the decision to restructure and rebrand Unfold Student Life in 2014.
We replaced our pocket-sized voucher packs with a convenient keyring-sized discount card, meaning students no longer had to hand in a tangible voucher, but instead just flash their keyring to redeem exclusive offers and discounts. The re-brand was drastic but introduced a new and refreshing face to an already successful product.
"Working with Unfold has been a pleasure from day one. A sharp, innovative thinking agency who always go the extra mile for their clients best interests. The quirky marketing strategies they employ have been very successful and I am personally looking forward to working closely together in the future.

Tony Inman

General Manager of The Gym Group (Advertiser)
Advertising Collateral
App Design
App Store Graphics
Brand Guidelines
Brochure Design
Business Card Design
Business Development
Apparel Design
Eblast Design
Event Design
Event Organization
Icon Design
Logo Design
Marketing Campaign Development
Marketing Material
Media Buying
Media Pack Design
Photography
Pitch Deck Design
Poster Design
Print Advertising
Product Design
Promotional
Social Media Design
Store Display Design
Tagline Creation
Web Development
Website Design